Best 60fps Config File For Genshin Impact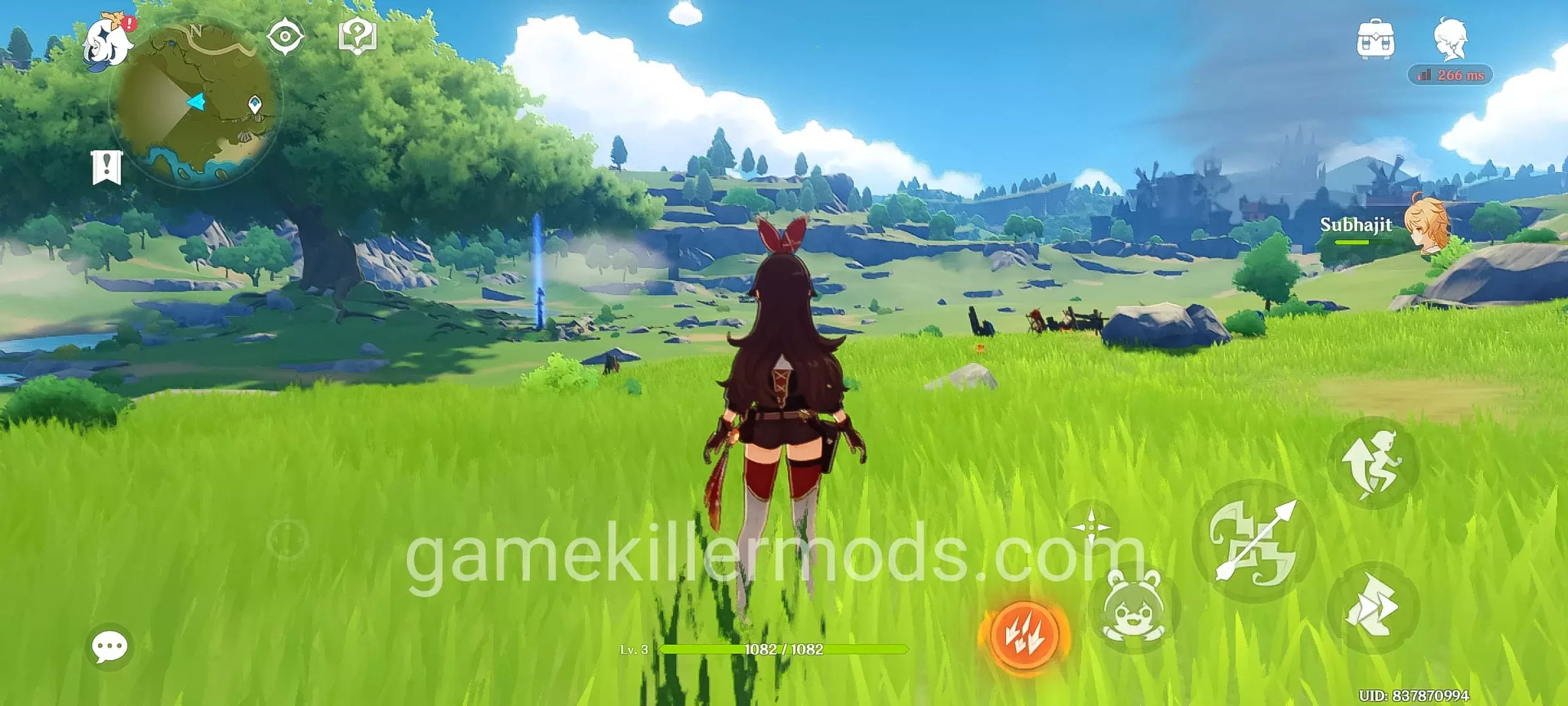 Genshin Impact is the most popular adventure game on the internet right now and offers a giant open-world map. The game offers beautiful graphics and that's why only a few smartphones with higher specifications can handle this game. That's why in this post I will show tell you how to get higher fps and good graphics in your Genshin Impact.
Advertisements
If you dont have Genshin Impact then you can download it from HERE.
I feel bad about those gamers who have low-end devices and this game won't even show on the play store if you have a low-end device. Like I have the POCO X3 Pro which has the latest snapdragon 860 which offers super performance on other games like BGMI and Call of Duty but in this game on default settings I get 30fps and if I push the fps to 60fps then the game started showing a warning but still lags a lot some time so that is why if you follow every step then you can play this game at 60fps without lag but you lose some graphics details a small sacrifice to make to enjoy the game.
And before you implement the config file you can try some easy things to fix the lag on this game and other games as well.
Advertisements
Using Game Booster
Nowadays almost all smartphone brands offer a game booster on their smartphone in which you can add the game and boost its performance but if your smartphone dont have one then you can download any Game booster you like from the play store because they all work the same way. But if you already have one on your phone then you don't need to download any game booster.
Advertisements
Remove Battery Restriction
By default, most smartphones set Battery Restriction on apps and games so the batter of the smartphone dont run out easily because this feature removes all Restrictions from the phone so the phone's CPU and GPU can run their full potential.
You can find easily whether your smartphone has this feature or not by holding the game logo and then selecting the App Info option, in there if you find something like Battery Sever or Battery Restriction then open that option and set it to No Restriction and that's it now your phone can run on its full potential.
Background Process Limit
This option is available on all smartphones wheater you have a 10-year-old phone or the latest flagship phone you can find this option on any android but it's a bit tricky to find this option. First, you need to enable the Developer option to find this setting. To do that you need to open your About phone option on the settings and inside the About Phone, you have to find the Build number option, Then just click on the Build number 10 time to enable the developer option and you will also get a popup message that You are a developer now.
If you have a MI, Xiaomi, or POCO  brand smartphone then you have to click on the MIUI version 10 times instead of the Build number in the About phone.
Now you can see a new option shown inside the Settings >> System >> Developer options and on MI, Xiaomi, or POCO  brand smartphones you can find this option inside the Settings >> Additional settings >> Developer options.
Now go inside the Developer options and for the first time turn on the toggle switch and then search for Background process limit but dont touch anything else. After you find that option select that and set it to At most 2 processes, this setting means your phone at a time only runs 2 apps/games at the same time, and all the other apps won't consume your CPU, GPU, and RAM.
Set it your own way and how many apps you want to run in the background and dont set it to At most 1 process if you do then the only thing that will run your game or another app at a time means while you are playing the game if someone calls you then the game will be cleared from the ram and you will have to open the game from the beginning this thing happen many times, So I recommend you to set it to At most 2 processes.
Also Read: Best 90fps Config File For PUBG MOBILE
Now the part you are waiting for is the most, Best 60fps Config File For Genshin Impact
How To Use The Config
First, download the zip file from the below link.
Then unzip the file using any File Manager or using ZArchiver.
After that copy the com.miHoYo.GenshinImpact folder and put it inside the Android/data/ "Here" folder.
It will ask you do you want to overwrite it or not, Just click overwrite.
That's it now just open the game and enjoy the smooth gameplay.
The config file will do its work and you dont have to worry about anything other than gameplay. And if you want you can follow all the steps I showed if you want to suck every last drop of your smartphone's power.
Some Small Tips
Do not play games if you already running some task in the background
Dont play any games if your phone is hot
Remove all the junk and unwanted files from your phone
Try to clean your phone's storage as much as possible
Download The Config File
Download 90fps Config File 1.9